Rosie's Naturals Collection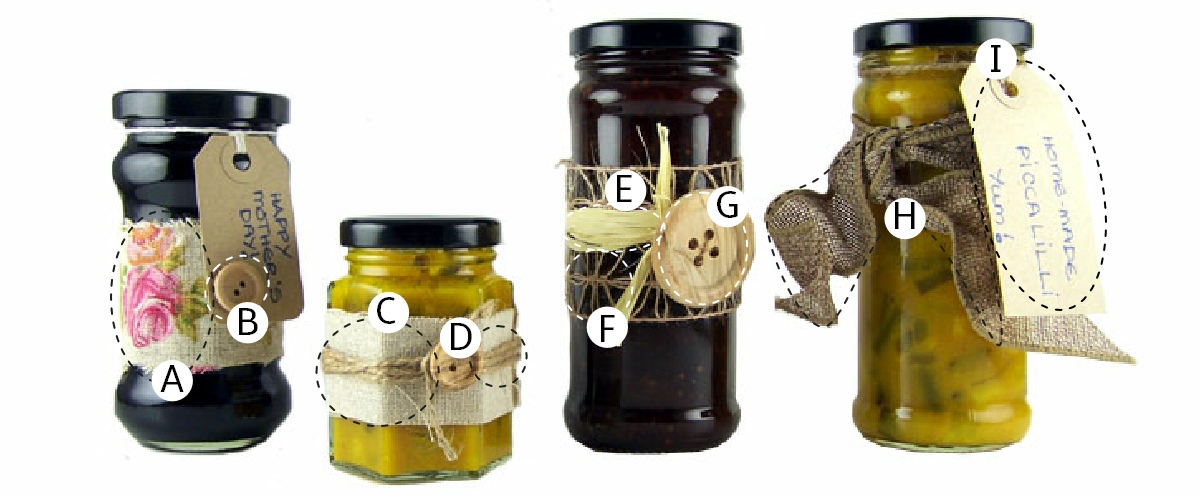 What can you say about the neutral spectrum? Well here at Lovejars it's all about texture and shading. There is something very appealing about the roughness of string, the pattern of the weave in a slubby linen or the way knit-one-purl-one can create such intricate designs.

Layer up the neutral elements with an accent colour from the Jarcessorise buttons or raffias, mix and match across the ranges. Each of your jars of preserves becomes a work of art in it's own right and there will never be two the same.